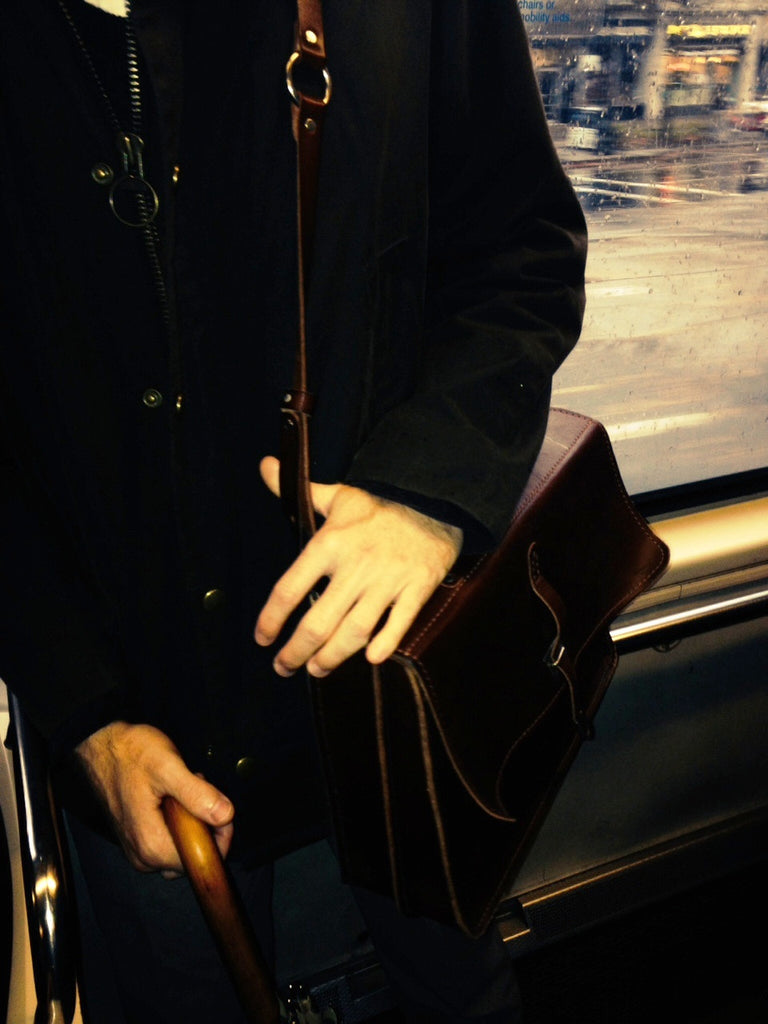 Fall morning T rides in Boston are typically full of scarves, tweed jackets, textured stockings and no shortage of
leather satchels
. They are less typically filled with chatter, as people attempt to wake up before 8am meetings. But one woman on my train didn't refrain from complimenting a man for vintage-looking good looks. Here's a snapshot and sound bite from a recent encounter during a work commute:
"Nice bag!"
"I'm sorry?"
"I like your leather bag: It's really classic. Where did you get it?"
"I wish I had a cooler answer – I actually found in J.Crew. I had them show me how to use the shoulder strap. I liked that it was a little bit different. It felt old, even though it's really new."
"Yea, I see that."
"I had a really expensive bag before, but to be honest it fell apart, and now I've had this one and it's going strong. I looked into these guys, too, the designers, and they sell a lot of nice things."
They do sell a lot of nice things… Including his
leather schoolboy satchel
  (available at J.Crew but customizable – and also available
in black
– through Billykirk).
Thanks to Anthony, who works in Copley Square, for letting me capture him on his way to work. Here are a couple of other items he mentioned to add to your Billykirk wish list:
No. 309  leather tray in concrete