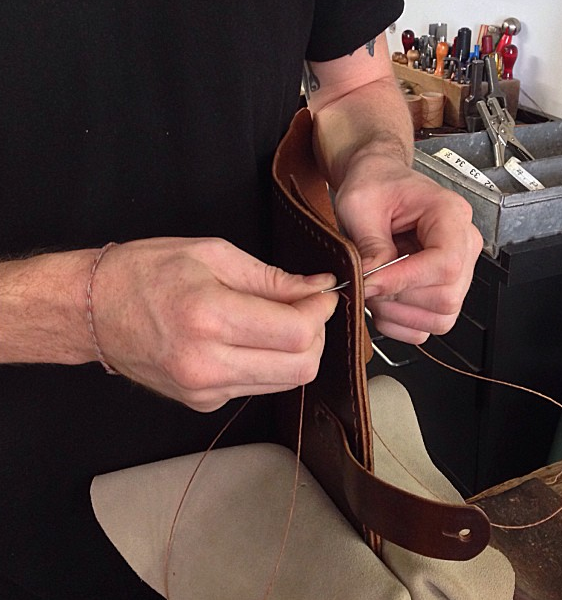 Picasso and Van Gogh kept daily sketches and notes in leather journals to capture inspiration, and so do we at Billykirk. But we've searched high and low to find the notebook today's artists find most durable, and it didn't come in leather.
The Bee Paper Company's Aquabee Super Deluxe Sketch Book delivers what's needed for drawing, tracing or pen and marker work + they are made in the USA.  Here's what we learned from some dedicated users:
The paper holds mixed media like a champ and the coil bindings last and last.

I typically dislike spiral-bound books as the spiral tends to be annoying when drawing on the back of the pages. That said, I gave these a shot and will probably never buy another type of sketchbook again.

It has the best tooth of any sketchbook for those seeking an old-master look.
We could go on… and there's more here. When the reviews were in, we knew this notebook had the unparalleled function and basic form we strive for in our work. We just wanted to add some style.
Our new No.134 leather sketchbook holders marry the finest USA made paper on the market with the timeless style of a leather journal. Designed to fit any 6" by 9" notebook, but pre-made with the Acquabee Super Deluxe Sketch Book. They're not only a way to bring the romance of leather notebooks to your daily sketches, but also a durable case to secure your works in progress (featuring a collar button close).
In case you missed out, check out some of Kirk Bray's sketches, displayed at his studio at the recent Jersey City Studio Tour and as seen in our Lookbook.