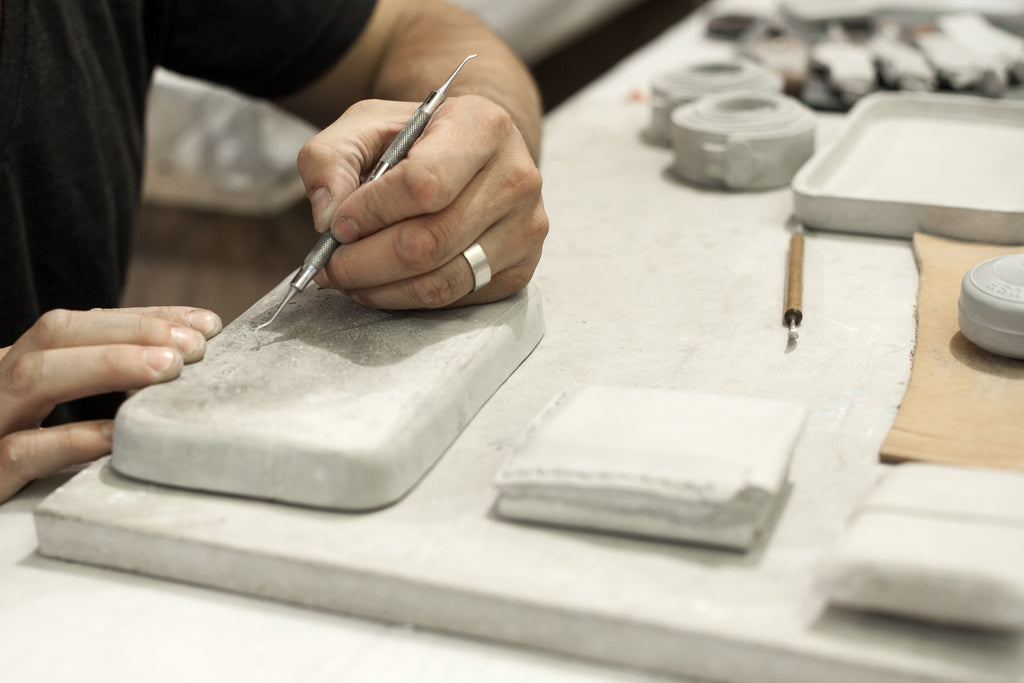 Paperweights have been around as long as desks, but the earliest recognized "classic" paperweights came up in the
1840s
, and they were generally made of glass. We think today's standards invite more sturdy construction, so ours are not your traditional floral weights.
Why concrete?
Just like our leather is sourced to last and age, we find that concrete has industrial strength but can be sculpted for artistry: We promise the casting system we use doesn't turn out a cinder block. Our paperweights look and feel like real stone, and each one is unique. Concrete Cat is a partner who makes concrete that is reliable, yet somewhat unpredictable: Each weight has its own shade that comes from a unique toning process.
What's more is just like we can tell you where every inch of our leather comes from, the materials used by Concrete Cat are sourced within the U.S. and Canada. Environmentally sustainable from places with fair compensation standards.
Industrial strength with style
Like a good leather bag, these weights will show some natural wear with age that makes them more customized.