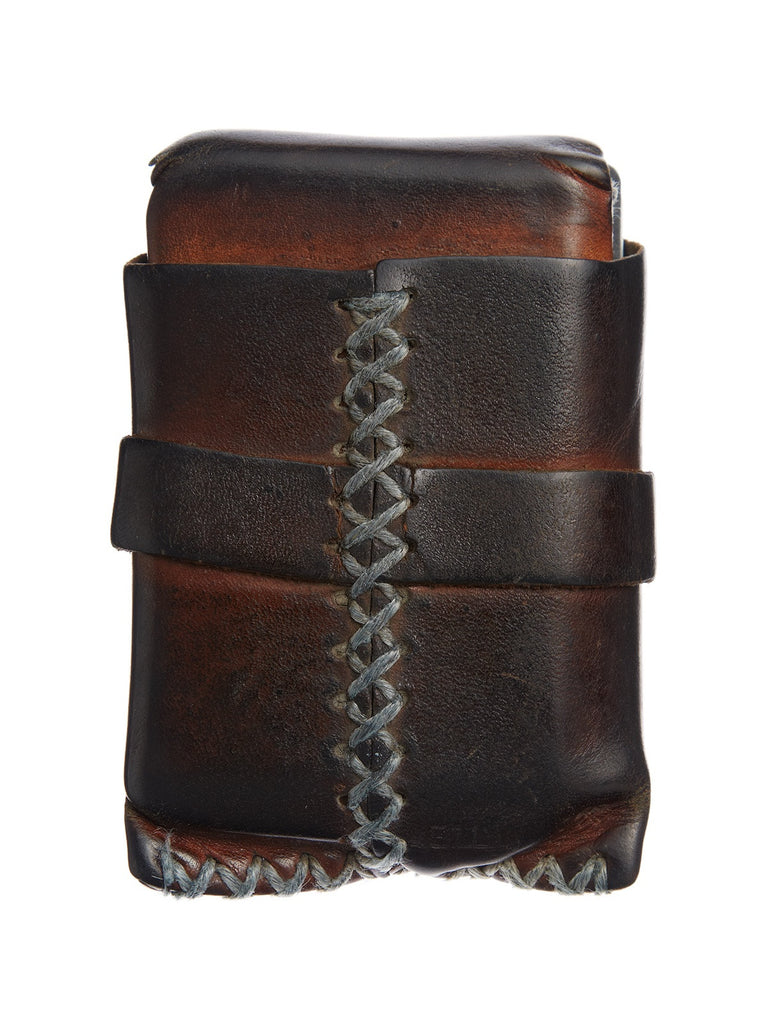 We design our leather bags, card cases and other items for men and women to wear them well and watch them improve with age. It's always  nice when Billykirk buyers send us pictures of their worn-in merchandise, and we couldn't have asked for nicer shots than the ones of the
No.155 leather wallet
we received from customer and photographer
Scott Rounds
. We met up with Scott at last weekend's
Pop Up Flea
menswear event. He shared how his wallet gets better over time.
My mom bought me this wallet for Christmas in 2008. It started life with me in the natural finish, and within just a couple months had already taken on a nice brown hue, along with some polish from going in and out of my pocket. Early in 2009, I took a job as a bicycle mechanic, which I would end up doing for that entire year. After that, I managed to get on my feet as a photographer, which is what I'm still doing now. I also ride, race and wrench on motorcycles, all of which has made my wallet look the way it does after 5 years of use.
The wallet has been in my back pocket every single day since then, traveling through more than a dozen states and probably at least 4 countries. It's been with me to the hospital, it's seen a couple run-ins with the cops. It has been to the motorcycle races, and sunny days on a blanket in the park. There isn't any other single thing that I've handled and used every day for five years.
Scott Rounds
This  particular item was a collaboration with the now defunct bicycle manufacture, Freeman Transport.  (You can see "Freeman" faintly embossed across the closing strap.) But we've still got plenty of the No. 155
card cases
with flaps in stock, as well as
bi-fold card cases
, snap
trucker wallets
, zip wallets and more.