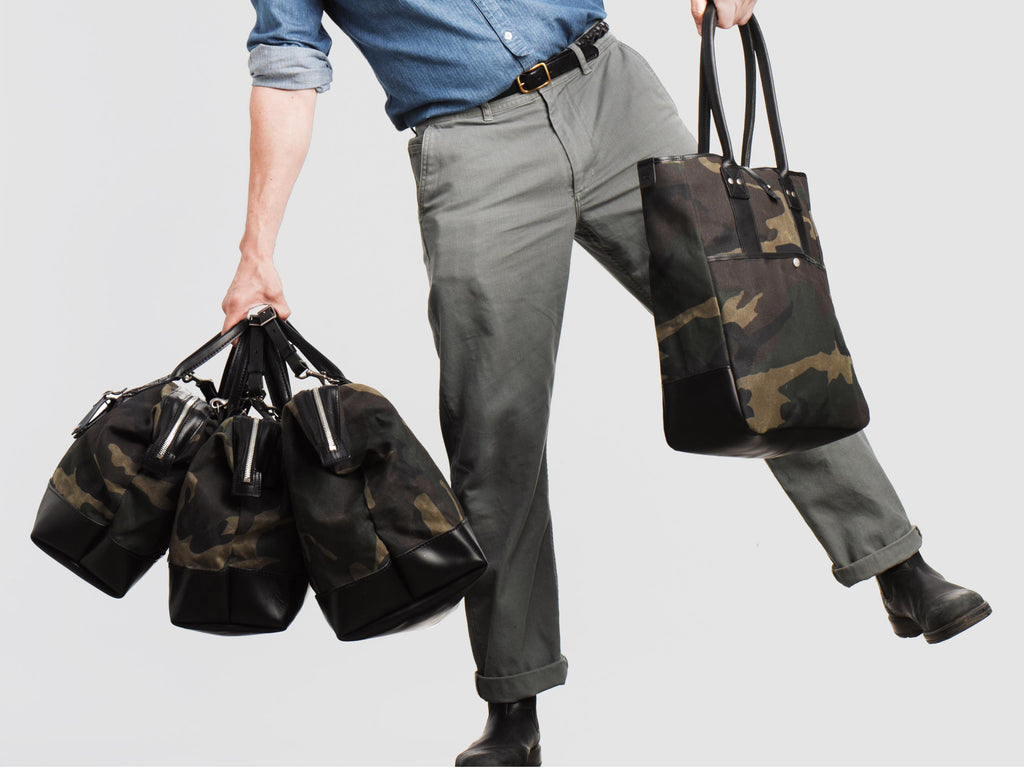 It's not every day that you get to revive a memory from your past and turn it into a tangible product in the present. Chris and Kirk of Billykirk spent the majority of their childhood in Minnesota where their father was an avid hunter.
"Our pops decked out in camo during duck hunting season was a common sight," says Kirk. "He had a closet full of camo and waxed canvas OD hunting gear, some from his days in the Army." Chris continues, "We eventually learned the sport and got our own camo gear, which we wore proudly. For us, these camo patterns were purely utilitarian. But sometime in the mid 80s, they became more mainstream for us. In fact, during Prince's "Purple Rain Tour," I remember wearing a pair of camouflage trousers and a turquoise Polo shirt."
Dear ole' dad
It's safe to say their fascination with high-quality, lasting goods started during that time. For the past 18 years, Chris and Kirk have stayed committed to balancing the design of high-quality utilitarianism with tasteful minimalism.
The Camo Collection is a tribute to the past and the hunting tradition. By blending understated waxed cotton woodland camo and premium full-grain black leather on nostalgic silhouettes, each bag in the collection becomes something unexpectedly modern.
All three Carryall sizes ready for your next adventure!