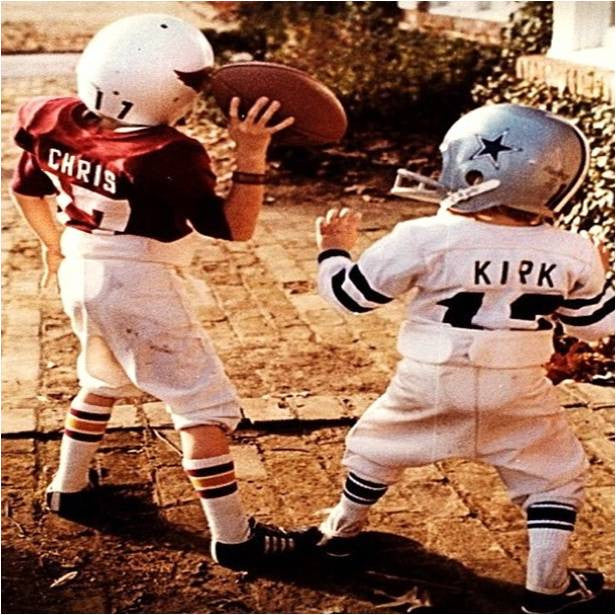 Chris and Kirk Bray have been passing around the leather each fall since childhood days playing football. Whether you're a sports fan, scholar, both or neither, there are certain autumnal images that are timeless.
We've handpicked some of the latest Billykirk collection bags (and an old favorite) that are perfect companions as the colder weather sets in. They bear the look of school bags and seasonal carryalls your grandparents might have carried, with modern American-made craftsmanship to handle the weight of your everyday travels.
1. Plaid Carryall
Tartans were traditionally worn in Scotland to symbolize clans and they were cemented as part of America's back-to-school season iconography around the 1940s when plaid became a popular element of school uniforms, showing which school a student attended.
Plaid's association to U.S. cool weather work dates back even further thanks to the legend of lumberjack Paul Bunyan (arguably from Michigan, Maine, Oregon or perhaps Canada – depending on who you ask).
New this season and available now, the blue and black plaid with leather carryall from Billykirk is suitable for school, work or play.
2. Small No. 164 Olive Waxed-Cotton Carryall
We love a rustic olive shade for the fall season.
This bag isn't meant to bring to mind the guacamole American appliances of the 1960s (although they have their place in design). It's a bit darker – more in the style of patriotic olive drab (OD), and a nice contrast to bright leaves in the transitional season.
The small carryall shown is great to bring on a coffee run as you trade iced beverages for warm ones.  This version will be on line in mid-November.  Waxed for water resistance and whatever the autumn elements bring your way.  If you can't wait until then we do offer the same style carryall in  an olive water-repellent material.
3.  The All-Leather Schoolboy Satchel
The predecessor of today's backpack (first made famous by Shakespeare), you don't have to be a schoolboy to appreciate a fine leather satchel. While they bring to mind (stylish) children heading for the classroom, they also make good briefcases and are a nice alternative to some other functional and fashionable cross-body bags.
Billykirk's all-leather satchel in tan or brown Dublin is ideal for the autumn season. Hard-wearing - and also hard to keep in stock. We expect more of these in brown Dublin and the tan Dublin in a couple of weeks. 
You'll find more fall bags and other seasonal accessories in Billykirk's latest Lookbook. And please leave a comment about your favorite seasonal bags.