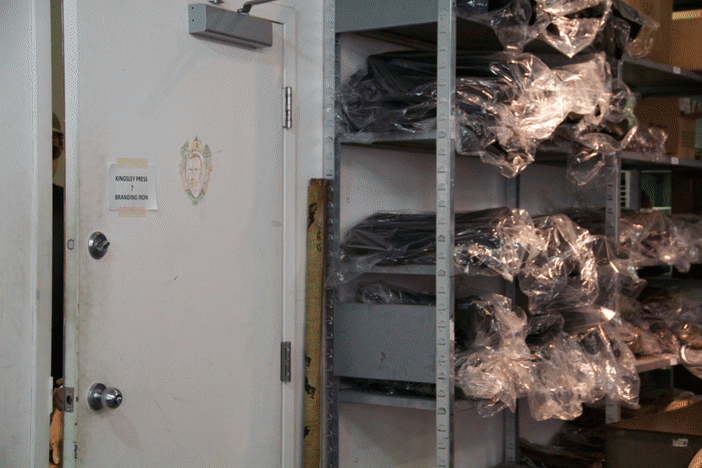 After roughly two years of strong focus on the development and improvement of our line, we're back to tell you about our growth and ongoing mission to create the best leather and canvas accessories possible!
For those of you who may be wondering where we've been since March of 2014, allow us to fill you in.
Billykirk is an ever growing brand, and always will be. We settle for nothing less than the best quality available, which sometimes means big changes. Over the past two years, we've been focusing on improving Billykirk in several ways.
Image courtesy of Magnusomme.com
#1 The Market
It's no secret that the marketplace has been changing over the past several years. Wholesale has especially seen large shifts since e-commerce began to take over. Designers and stores need to work together to ensure speed and flexibility, meaning some serious alterations to the ordering process. It isn't an easy thing to reinvent, but we hope to improve the overall shopping experience for our online customers as well as the stores ordering our goods and the folks who shop there.
Image courtesy of Horween Leather Co.
#2 Leather
Knowing the source and conditions of the tannery and farms producing our skins is something we are very mindful about. At Billykirk we work solely with full-grain leather, which is produced without sanding or buffing away natural marks from the exterior of the hide. This preserves the original appearance of stretch marks and minor scars received through the animal's life. What some see as imperfection, we view as authentic character. Proudly showing these natural blemishes makes each piece unique and pays respect to the animal from which they came.
This multi-industry process can make it a true challenge to find great quality leather, requiring an incredible amount of care from the farm to our studio.
Farmer -> Abattoir -> Hide Supplier -> Tannery -> Designer
We're proud to continue our work with several of the finest American tanneries, using U.S. hides and old-world finishing techniques to create among the highest quality leather in the world.
Made to last for at least a lifetime, it may feel stiff at first - but like a good pair of jeans, the leather will develop with use. Growing darker in places handled and softer over time, the accessory becomes entirely unique to its owner. This leads to the individual story of each piece, whether tanned in the sun, stained with coffee, or speckled by rain.
If you have a worn a unique Billykirk piece, give us a shout! We're always looking for more well-worn pieces to feature in our social media.
#3 Quality
Quality is our backbone. We design every piece to last at least a lifetime. Seams may weather and stitching may fray, but the bag, wallet, or belt as a whole are built to last. Seams and stitching can be repaired and rivets can be re-driven, so rather than strive for the impossible goal of "indestructible," we endeavor to design pieces that develop gracefully. Able to age and be repaired, our goods grow more handsome with each passing year.
We're an all-in American brand. Working with domestic factories steeped in utilitarian tradition, we incorporate their specific skill sets to create the best quality possible. From California to New Jersey (and several places in-between), the craftspeople we partner with employ years of practice in each design.
Admittedly, there aren't many factories making high-quality leather goods in the United States, and those that do exist are often schooled in very specific techniques. This means one manufacturer makes the best handles, one cuts the cleanest belts, and another sets the best zippers. But these limitations have made us who we are. They encourage creative solutions and an understanding of what's available. We stand by our American manufacturers and are proud to do our part in keeping these artisan trade alive.
It certainly isn't the easiest way, but it's the best way.
We're excited to reopen this Journal and share stories of our brand and what we're all about with you. Happy trails!
- The Folks at Billykirk