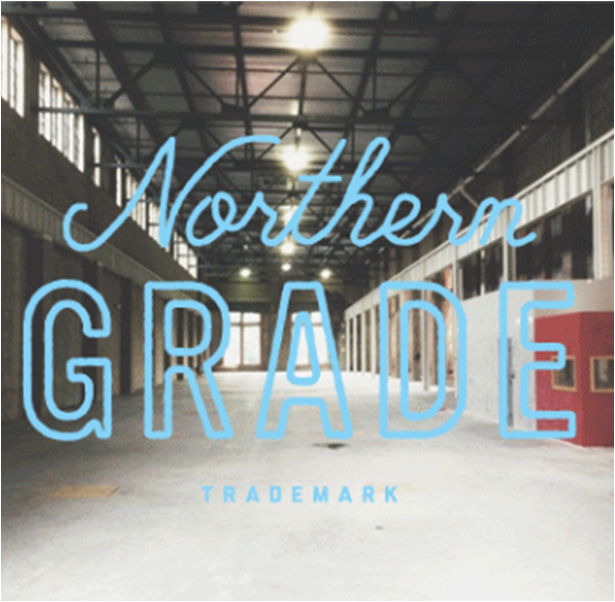 This weekend in Richmond, Billykirk is at menswear market
Northern Grade
- an event bringing together brands focused on good design and all American manufacturing. Northern Grade started as a celebration of Minnesota-area heritage brands in husband and wife founders' Katherine and Mac McMillan's community, ones that tailored to the "woodsman" look. And now it's evolved to include new styles (and new cities) that share an American-made philosophy.
Need Supply Co
. worked with Northern Grade to host the event in the American-made Power Plant at Pixall Hall (
see far above image
). We wanted to share a
preview of our collection as seen at the event
, as well as items from
other brands that caught our eyes
.
On hand at Northern Grade are some pieces from our newest collection (which can be found in our Lookbook, and available for purchase on the site soon). This season, we've got Amish-sourced
leather belts
in new cuts, limited edition black and blue plaid
carryall bags
and limited edition plaid briefcases. We're also showing some of our latest Women's collection - including our handmade
leather wristlets
and leather pouches.
Northern Grade also gives us the chance to customize pieces directly for people at the show. We monogrammed a number of items on site, including our
leather key tag
(
see below
).
There are plenty of designers showcasing their work first hand at the event. We had the chance to meet up with Jacky of Jacky Flav's cutting hair at the event (below).
One of our fellow featured designers is
newcomer Shockoe Denim
(
below
), local to Richmond. With names like The Old Boy and The Drugstore Cowboy, made of raw material sourced from North Carolina, their denim fits right in at Northern Grade. They're showing copper rivets in a mix of black-coated, gunmetal and classic copper with hand stitching.
Another local Richmond brand at the event:
Ledbury
. They make an array of tasteful clothing, and we took some time to head over to their main storefront in a converted tobacco warehouse (
below
). Good-looking shop with good-looking lightweight, high wale count corduroys on hand this season.
Appalatch
offered a unique find - incredibly soft 100% wool from North Carolina (
below
).
Barely a year old
, they're a beautiful wool goods company, offering t-shirts worth a closer look.
Day two is coming to a close, and we're ready to see what else is in store from the Northern Grade-featured U.S. manufacturers. Be sure to also check out this all-American view from the venue of a passing freight train.