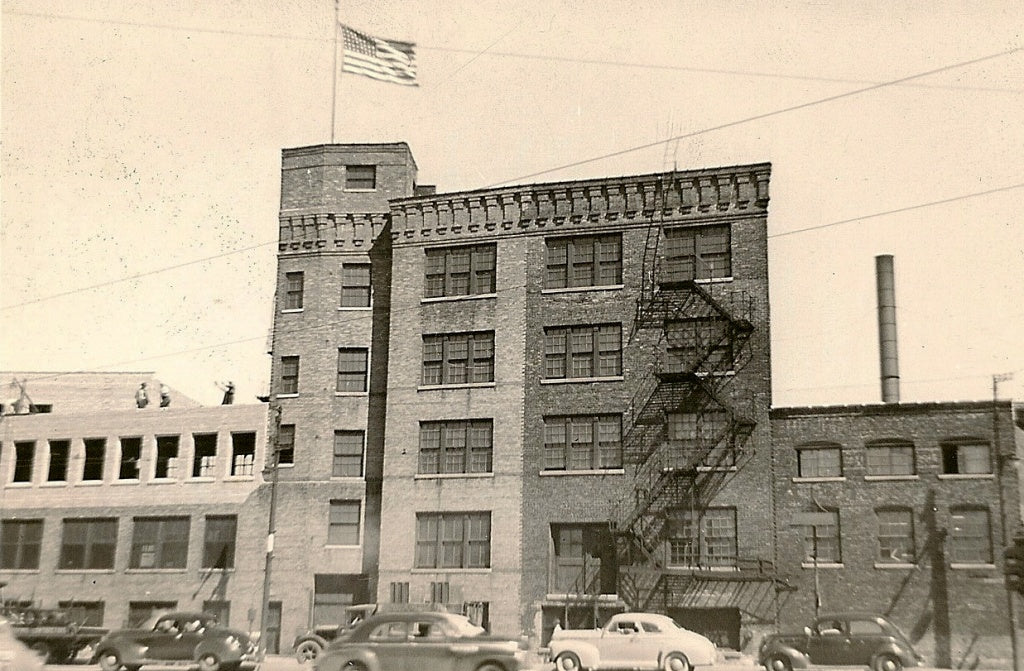 Horween Tannery in Bucktown, Chicago, 1940
Few leathers have a storied and heroic past like the waxed flesh leathers made in Chicago by Horween Leather Company. Waxed flesh can be traced back to WWII. At the time, Horween was the official supplier of leather for the U.S. Marine Corps., using an iconic leather they invented in 1913: Chromexcel. This historic leather, with its fibrous flesh side facing outward (referred to as "roughout" by the U.S. military), was made into boots ("Service Shoe w/ Reverse Upper," "Combat Service Boot," and "N1 Field Shoes"). A naturally water-resistant leather, marines and soldiers who received the boots would then coat the exterior in Dubbin (a mixture of natural waxes and oils) to further the boots' water resistance. By saturating the fibers in wax and slicking them down, the leather was able to withstand the drying effects that water can have on vegetable-tanned leathers for much longer.
Original M1943 Infantry Boots 

 U.S. military wearing M1943 Roughout Infantry Boots
So enticed by the beauty of this utilitarian leather, Horween began making the material themselves. Waxed flesh is the same Chromexcel leather with Dubbin professionally applied by the tannery. Coating the hide while still flat, Horween is able to apply a perfect slick to the fibers. Black pigment in the waxing of the leather gives the flesh side a unique appearance, as only the top-most layer is colored while the rest of the leather remains undyed.
We gravitate towards materials created to withstand the harshness of nature, their elegance is a side effect. We say it often, but only because we truly believe it: form follows function. We set out to make quality items that will withstand years of use. In doing so, something elegant began to emerge.